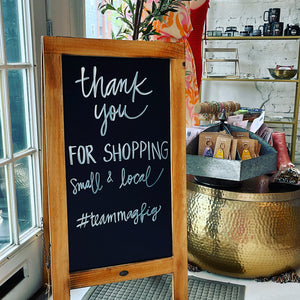 Come visit us on Frankfort Ave!
Welcome, Summer at Magnolia & Fig!
Located at 2031 Frankfort Ave, in the heart of Clifton, we are fully stocked with summer dresses, tops, gifts, jewelry, and accessories!
Open Wednesday and Thursday from 11-5, Friday and Saturday 11-7, and Sunday 10-4. Come say hello!
Welcome to Magnolia & Fig!
Born in 2016 out of a need for unique pieces that make you feel your very best, Magnolia & Fig exists to make each and every customer feel their most confident and empowered. Our size-inclusive, carefully curated selection of clothing, unique accessories, and special, on-trend jewelry pieces are sure to make you shine.
"Clothes won't change the world, but the women who wear them will."
- Anne Klein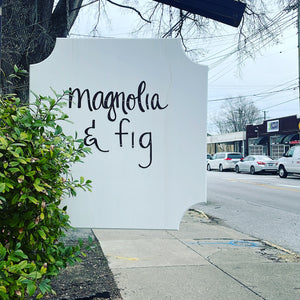 ---
We offer in-store pick-up at 2031 Frankfort Ave, and we ship out daily! Orders over $75 ship free!
Located on Frankfort Ave at:
2031 Frankfort Ave
Louisville, KY 40206
Across from Varanese and next door to Osaka.